4th Edition Now Available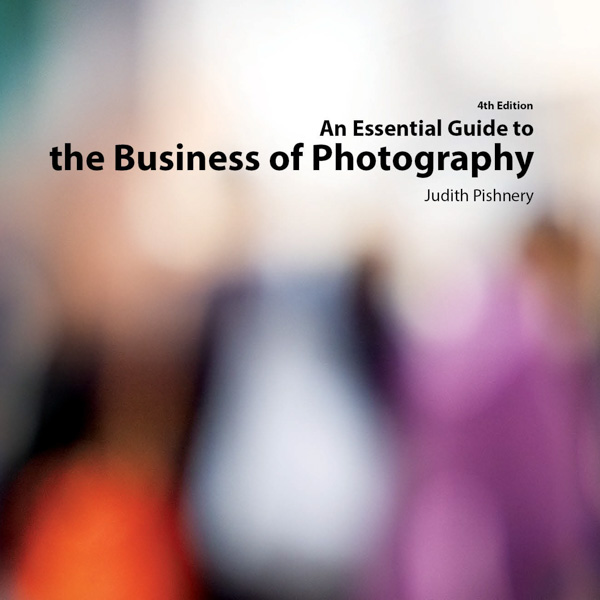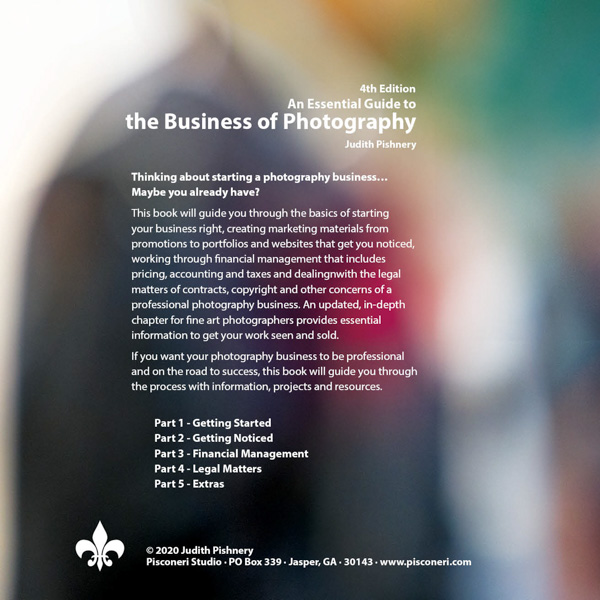 An Essential Guide to the Business of Photography 4th Edition
Thinking of starting a photography business…Maybe you already have? This book will guide you through the basics of starting your business right, creating marketing materials from promotions to portfolios and websites that get you noticed, working through financial management that includes pricing, accounting and taxes and dealing with the legal matters of contracts, copyright and other concerns of a professional photography business. An updated, indepth chapter for fine art photographers provides essential information to get your work seen and sold.
If you want your photography business to be professional and be on the road to success, this book wukk guide you through the process with information, projects and resources. 
Part 1 - Getting Started 
Part 2 - Getting Noticed 
Part 3 - Financial Management 
Part 4 - Legal Matters  
Part 5 - Extras

Updated version, NOW AVAILABLE on Amazon or from the author (email me)


Reader Review - Susanne T.
"An Essential Guide to the Business of Photography" is EXACTLY the book I needed. It includes detailed-but-readable information on getting a photography business started, from starting up the business, knowing legal aspects of forming the business, purchasing equipment necessities, developing resumes and portfolios, working with clients, doing marketing, developing a website and communications place, managing finances, pricing, doing taxes, licensing, working in the fine art market, engaging in professional organizations, etc., etc.! Plus, each chapter has a list of projects...kind of a "now that you've read this, here are steps/projects to implement what you've just read." Judith's own experiences educationally, as a professional photographer, as an instructor, as a college professor, and in running both her own fine art and commercial photography businesses are clearly evident. AND she is an excellent communicator and teacher. I highly recommend this book!
ONLINE CLASS - Coming Soon - Business of Photography Online Class - Join from anywhere.
The class will be setup in 5 sections, each section will be 2-4 online class meetings of approx. 90 minutes. You can choose to take one or more sections. Each section is $125. Discounts will be available for taking 3 or more class sections.
More info
Signup on the INSIDER list to be the first to know!
---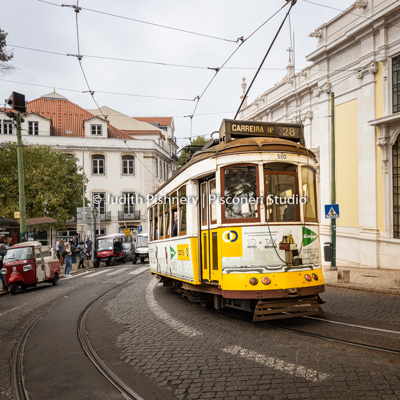 ---
Join me in Portugal - Field Trip/Workshop - Planning for Future Photo Adventures

Picturing Portugal - modern art to prehistoric caves; cities, beaches, villages; the freshest seafood to tinned sardines (a specialty); natas de Belem, and much more

Private Lessons & Tutoring - available to fit your schedule
Mentoring - 6 month programs
Photography Travel Field Trips
---
Cooking Classes - Individual & Groups
Private Chef - Have Chef Tony cook for you!
BakeWurx - Artisan Sourdough Bread and other baked goods.