4th Edition Now Available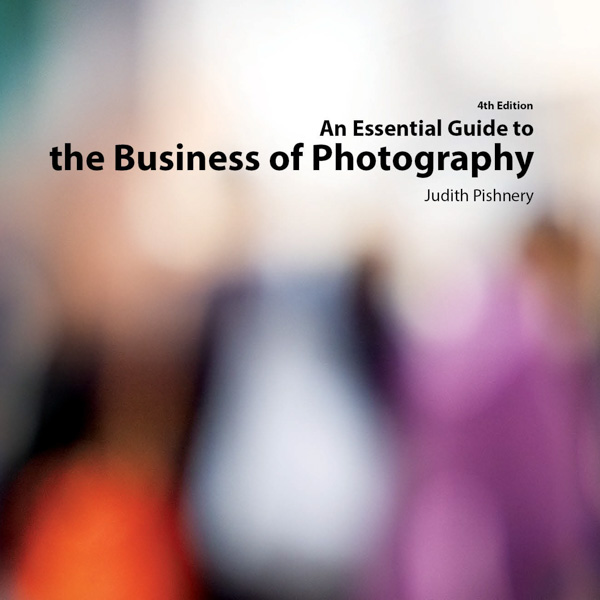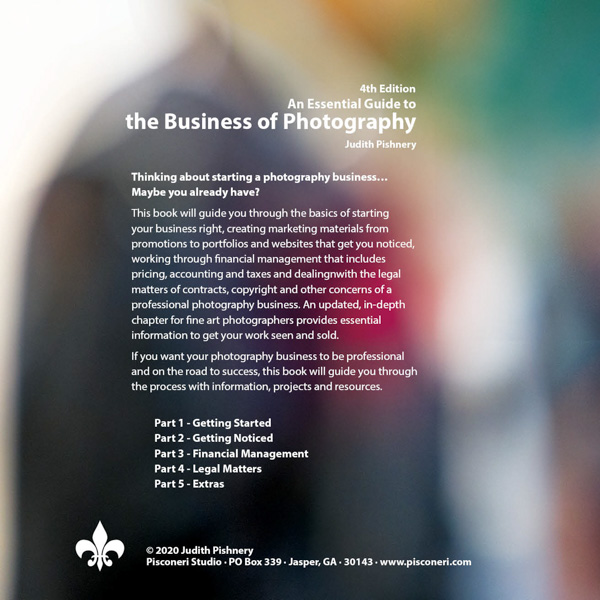 An Essential Guide to the Business of Photography 4th Edition
Thinking of starting a photography business…Maybe you already have? This book will guide you through the basics of starting your business right, creating marketing materials from promotions to portfolios and websites that get you noticed, working through financial management that includes pricing, accounting and taxes and dealing with the legal matters of contracts, copyright and other concerns of a professional photography business. An updated, indepth chapter for fine art photographers provides essential information to get your work seen and sold.
If you want your photography business to be professional and be on the road to success, this book wukk guide you through the process with information, projects and resources. 
Part 1 - Getting Started 
Part 2 - Getting Noticed 
Part 3 - Financial Management 
Part 4 - Legal Matters  
Part 5 - Extras

Updated version, NOW AVAILABLE - on Amazon or from the author (email me)
---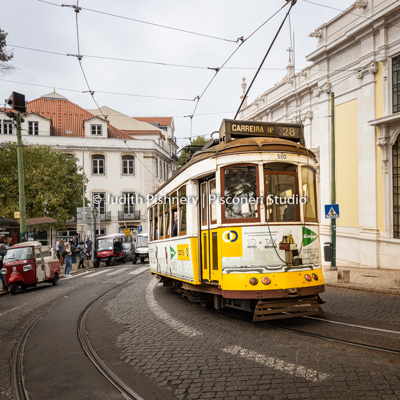 Join me in Portugal - Field Trip/Workshop - Planning for 2021

Picturing Portugal - modern art to prehistoric caves; cities, beaches, villages; the freshest seafood to tinned sardines (a specialty); natas de Belem, and much more

Private Lessons & Tutoring - available to fit your schedule
Mentoring - 6 month programs
Photography Travel Field Trips
---
Cooking Classes - Individual & Groups
Private Chef - Have Chef Tony cook for you!
BakeWurx - Artisan Sourdough Bread and other baked goods.